Aventura's Best Entertainment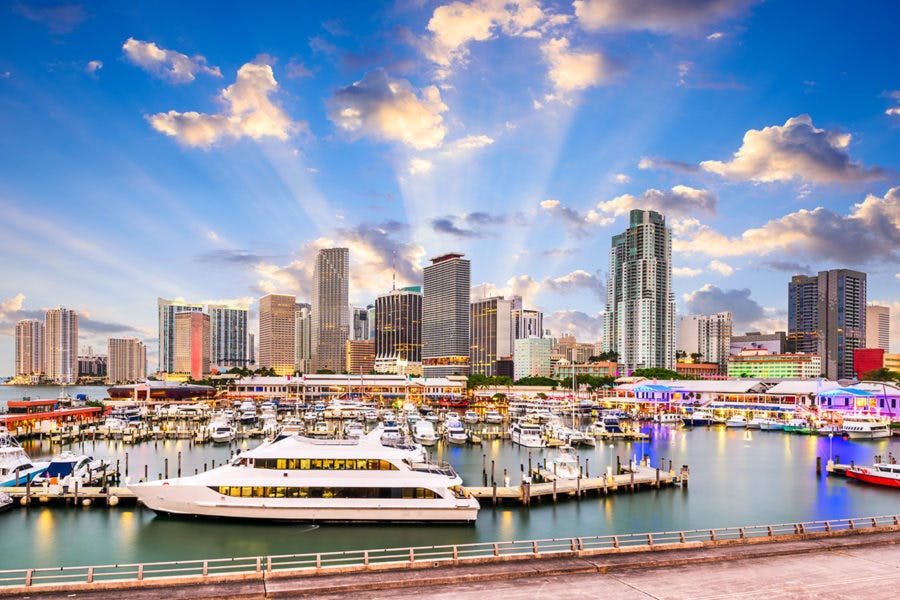 Aventura is undeniably one of the top celebrated suburban city destinations in Miami-Dade County, Florida, and only 17 miles away from Miami city. The city offers a dense urban feel and is one of the best places to live in Florida. It has close proximity to the beach, has many recreation centers and parks, and is home to many coffee shops and restaurants. Of these restaurants, Fresko Miami, a Kosher dairy restaurant in Aventura, is a must-visit for those looking to sample mixed flavors.
Fresko Miami serves a variety of mouth-watering dishes from Asia, Latin, and the Mediterranean-influenced breakfast and lunch menu. Their Kosher sushi is one of the best that Kosher Aventura offers. For those holding a special event in South Florida, Fresko will be glad to serve them on location through Kosher Catering in Aventura.
If your appetite is satiated and you are wondering what else you can do in Aventura in between the meals, here below is a suggestion of the best entertainment activities that you can engage in for the month of August.
August- Aventura's Best Entertainment
For outdoor fun, the North Band Shell is a unique venue that holds outdoor live entertainment, built-in Miami Modernism Style. Most events, famous nationally and internationally, are scheduled during cooler months of fall and winter.
If you have limited vacation time and cannot drive to different attractions of Aventura, do not despair. Everglades Holiday Park has educational, fun, and exciting activities, with live gator shows and airboat swamp tours that are quite popular, it is fun for the whole family.
When the night comes, the first stop should be the Kosher restaurant in Surfside Aventura for some tasty menus. You could sample their signature tapas, steakhouse favorites, and Asian dishes delights, a dining experience that engages your imagination. Later, you can pass by The Funny Zone and catch a comedy show for some good laughs, with performances from both the local talents and the traveling comedians too.
But if you would want local bar experience by the beach, take a 3-mile drive to Newport Beach to the Coconut Tiki Bar to relax, have fun, and enjoy the beauty that the resort locale offers. Oh, the music lovers can pop in at the Plugin Karaoke for a great night of music and dancing, which is located in the Hallandale Beach area. Whether you are skilled singers or an amateur, you will have fun here.
For nature lovers, sports enthusiasts, walkers, and bikers, Founders Park welcomes both guests and residents at a very affordable cost. It has some fantastic views of the Intracoastal Waterway, has outdoor trails and exercise stations, playgrounds, a water park, and athletic fields. Visit the Don Soffer Exercise Trail. Its lake and the golf course views are magnificent, and is excellent for kids and strollers, great for both biking and walking.
Kid-friendly entertainment spots are not hard to find in Aventura. If it is to play indoors, Flippo's- Fort Lauderdale offers a great experience of an indoor playground at a very affordable rate. Take them to the Sunny Isle Beach Water Sports if they are over the age of 10, and they will have fun paddle boarding. But if you are a family that enjoys the park the most, Heritage Park has so many bi-weekly activities in the park that your kids and the entire family will enjoy. The tip of the icing is the Aventura Mall, the biggest shopping mall in Florida. It has many bi-weekly activities in the park that your kids and the entire family will enjoy.
If you love being on the beach, Haulover Park, located along the Atlantic coast of Miami Beach, has a variety of outdoor recreation options. There is a beach area that is marked for no-clothes, and other beaches that are family-friendly too. Then there is The Golden Beach is a great spot to soak up some sun. If you do not fancy the idea of a crowded beach, you could opt for an evening visit, where you and your loved one get a treat of a beautiful view and a gorgeous sunset. A romantic night by the beach would be a fantastic way to end your day.
When the weather is not very favorable to be outdoors, the Museum of Discovery and Science has many interactive exhibits that will keep both the young ones and the adults engaged for hours. Also, the Fort Lauderdale Historical Society and Museum in Riverwalk Park is a great stop for those not familiar with the history and attractions of Aventura. It has guided tours from October until May and houses a research library.
Aventura hosts many exciting events that the entire family can enjoy the entire year. While there are many sporting programs for the youth and adults too at the Founder's Park, there are also some special sports events like the Bike Ride with Aventura Police, Founders day. For water sports adventures, the Tidal Cove Miami and the Boatsetter spots are a must-visit. Then there is Water Ways, which is a fun getaway that is ideal for all ages. You can take a walk as the kids enjoy the Kiddy Island, as the older ones enjoy the water slides. You could also take some laps in the relaxing Lazy River.
Car lovers will love the Fort Lauderdale Antique Car Museum, dedicated to mostly Packard Motor Company cars, has a unique historic automobiles collection, that has been restored to almost their original condition.
Conclusion
Aventura, whose name means adventure in Spanish, is located between Fort Lauderdale and Hollywood. Whether you are seeking a peaceful, traditional adventure with the family, or wish to set your soul free by walking naked on the Atlantic coast, Aventura got it all.