Eating Healthy when Dining out in Miami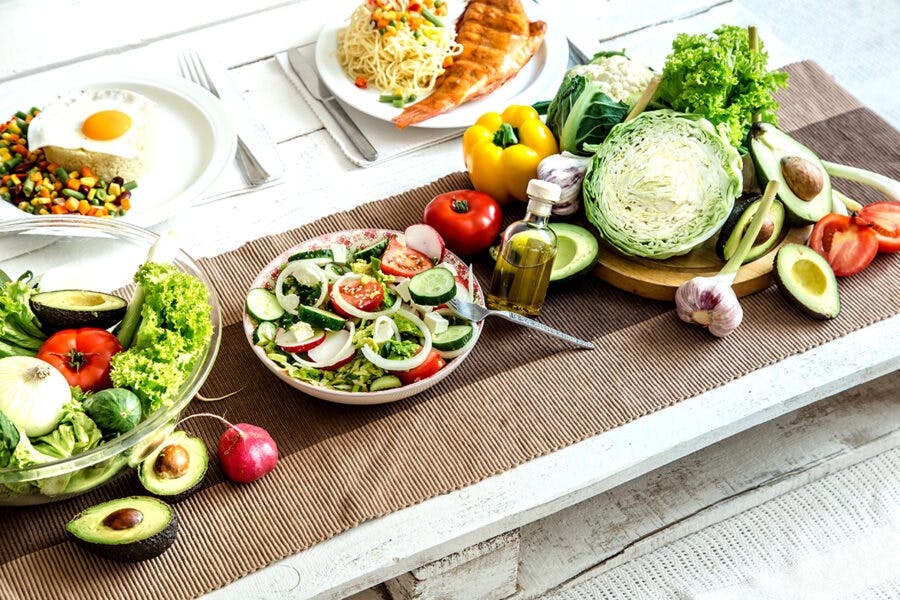 Going together for dinner with family and friends is full of enjoyment, but the behemoth size of the portions and menu can weigh you down. A restaurant knows how to get to your heart through your tummy. It's delicious, but it can set you over your daily calorie count and fat intake. But you can still eat out without packing on the calories. There's no need to be perfect, but some restraint and planning might be a good idea. It would be best if you didn't let eating out wreck your healthy eating goals. See how eating out can be tasty and good with these tips for eating out! We know about healthy food because there are many healthy dishes on the menu here at our kosher restaurant in Aventura.
Go Through the Menu
Many restaurants now have online menus. Make sure you know what they have to offer before you pick a restaurant. That way, you can see if the restaurant has healthy options and then pre-plan your meals so you don't get tempted to overeat. . Just because a salad looks good doesn't mean it's good. They can load it with more sugar than you realize. On the menu, look for keywords that indicate what you shouldn't eat.
There are lots of hidden fats and salts in dishes with these words. Here are some of the words to look out for:
• pan-fried
• alfredo
• scalloped
• cream
• dipped
• crispy
• breaded
Try to find menu items with words from this list:
• seared
• grilled
• broiled
• steamed
• braised
• roasted
• baked
Grilled, steamed, and broiled all have something in common? That means the chef cooked the food as healthy as possible. It's possible the restaurant could use butter or sauce during preparation, but you know to request they not use it. There are healthy entrées alongside the creamy and fattening ones, and restaurants know that they have to change with the times. There are lighter menu options at almost every chain restaurant (600 calories or less).
If You Can Make Reservations
Waiting for your table shouldn't be spent around fantastic food. You are more prone to eat a lot with food when you finally sit down to eat because your stomach still rumbles. Reservations will ensure that you are seated when you arrive. You can stick to your plan if you do not let hunger influence your actions.
Stay Away from Empty-Calorie Drinks
A good mealtime drink is always water or unsweetened iced tea if you'd like a little taste. You should avoid beverages such as margaritas, pina coladas, and other exotic drinks if you have to order an alcoholic drink. There are tons of sugary ingredients in these drinks. Try a simple martini or a glass of wine instead. You will be better off with these options if you don't drink as much.
Drink Lots of Water
Often, we're just thirsty when we're hungry. Drink water as often as you can. Drinking water will make it, so you don't eat your food too fast, which will let you enjoy it more, and it will allow your brain to know when you're full so you don't overeat before you finish. Take big gulps of water between bites. If you don't like plain water, you can ask for a slice of lemon. Try waiting to order anything else until after you finish your first glass of water, so you can ease into drinking only water.
Say Yes to Fish
As long as it's not fried, fish is a great option. There are lots of techniques where you can cook seafood, like steamed, blackened, baked, broiled, sautéed, or grilled. As with meat, fish lets you eat real food, get a lot of protein, and stay away from carbs and fats. Although it might be pricier, if it's fresh fish, it's a great option. Again, as long as it's not fried, seafood is almost always good.
Ask for Lots of Vegetables
Many restaurant entrees don't have enough vegetables, so ask your server to add more vegetables either as a replacement for less healthy sides or in addition. Sometimes they'll swap it out for free, but sometimes they'll charge you a little. Let's be honest. Vegetables are usually just garnished in restaurants. The best thing about the side menu is that it's a great way to get your veggies without all of those extra calories. They can be cooked in whatever you want, so if butter makes them too heavy for even the biggest fanatics and vegetarians alike, don't let them cook with butter. It'll save on fat content while still giving you just as much taste!
Order Appetizers Instead
If you have the desire for a delicious, light dinner option, then look no further than your favorite restaurant's appetizer menu. More and more restaurants include fish and vegetable options that can serve as healthy alternatives to heavier fare like pasta dishes and fried food. So next time you make an evening reservation at one of these spots, be sure to order something from their starters section. Order a serving or two and eat it as your main meal. Try and stay away from the breaded appetizers to keep it healthy for yourself, but still, enjoy!
Fresko Miami, a Kosher Dairy Restaurant located in Aventura, Florida, is the perfect place for anyone looking to taste various flavors. Here you will find delicious foods from their Latin, Mediterranean & Asian-influenced breakfast and lunch menu with dishes such as sushi that can be enjoyed while sipping fresh juice. Fresco offers catering services, too, so make sure to call them up if you're hosting any special events!