Fresko: The Key to Enjoying a Relaxing and Stress Free Holiday Vacation in Aventura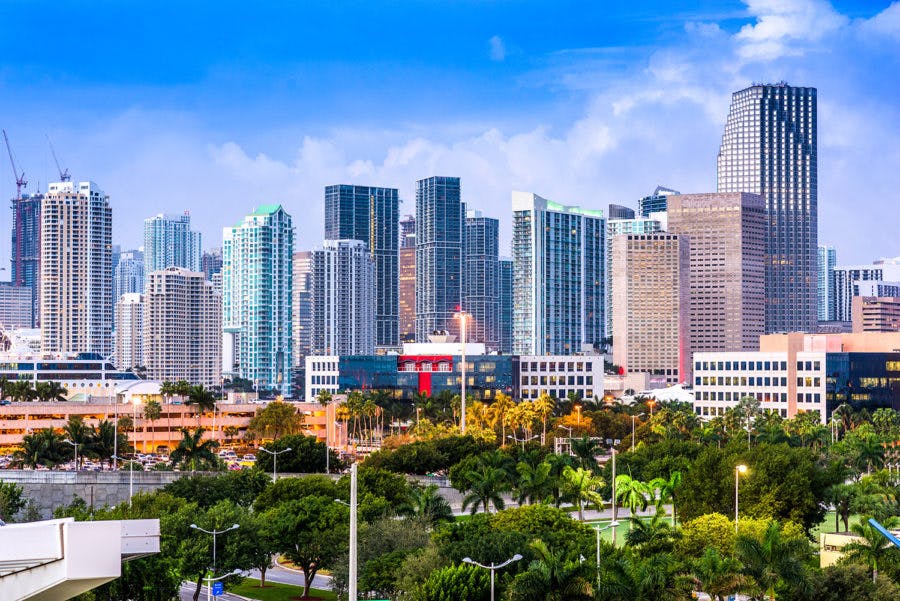 Thanksgiving is a time for gathering with close friends and family to enjoy a relaxing and stress-free holiday. It is a time for sing-a-longs and festivities. Thanksgiving in Aventura is packed with activities, and only 17 miles from Miami it is one of the most celebrated cities in Dade County. Aventura's close proximity to the beach offers vacationers a relaxing atmosphere with lots of parks, recreation centers, coffee shops, cafes, and restaurants to complete their fun-filled itinerary. Wrapping up the holiday, the day after Thanksgiving is a time for shopping, cinemas, dining, and more. The Aventura Mall is jam-packed on Black Friday as shoppers start early mapping out their strategy to find door-busting deals. After finding the perfect gift for everyone on their list, rewarding themselves by dining at the best Kosher restaurant Aventura has to offer, Fresko is a relaxing way for shoppers and their families to wind down and enjoy a stress-free evening. After a long day or evening of enjoying Aventura's fun-loving events, from museums and amusement parks to seasonal holiday wonders, vacationers can relax at Fresko Miami with a menu that has something for everyone and can appease any appetite.
The Best Way to Start the Day
The best way to start a relaxing, stress-free vacation morning is with a family breakfast that has everyone's favorites. The best kosher breakfast restaurant Aventura has for a family gathering is Fresko. With a variety of mouthwatering dishes, Fresko is the perfect spot to begin an exciting day of culture and fun. Once the sun goes down in Aventura, endless fun begins with family activities and entertainment at a fun getaway spot like Water Ways, Golden Beach, Don Soffer Exercise trail, Haulover Park, Everglades Holiday Park, and if the weather is unfavorable for outdoors the Museum of Discovery and Science has interactive exhibits to keep the whole family engaged. Kicking off the evening and the holiday season, Fresko serves from Asian and Latin dinner menus with the best Kosher sushi Aventura offers. As the sun sets in Aventura vacationers begin to check out comedy shows, tiki bars, karaoke spots, and the tasty menu of the kosher restaurants like Fresko. They sample tapas, Asian delights, and steakhouse favorites that please the palate and engage the imagination. With a fantastic meal from appetizer to dessert, Fresko makes it fun and delicious to eat healthily. Serving a variety of breakfast and lunch dishes and with the best Kosher sushi in South Florida, diners agree that Fresko is the best café in Aventura as they explore the menu of Latin, Mediterranean and Asian breakfast and lunch dishes. Diners can indulge in an enjoyable experience for the whole family with Fresko's family atmosphere and menu choices that will delight the palate and leave an everlasting warm memory. For special events that require the best mixed flavored meals, Fresko will deliver and serve at any South Florida location with the best Kosher catering Aventura has available.
Special Events in Aventura
Vacationers who have found their appetites are satisfied and are looking for some relaxation and fun in Aventura will find endless activities for the entire family at Founders Park. The park welcomes nature lovers, walkers, bikers, and sports enthusiasts to enjoy a fantastic view, playgrounds, exercise stations, outdoor trails, athletic fields, and water parks at very affordable rates. Aventura hosts exciting events for the entire family. There are sporting events and special events at Founders Park such as the Bike Ride with Aventura Police, the Antique Car museum shows, outdoor shows, and recreation at Haulover Park. WaterWay has Kiddy Island, a water slide, and a relaxing Lazy River. The Golden Beach is perfect for soaking up sun, and has a romantic evening option for couples. Families can enjoy outings at the Museum of Discovery and Science, the Don Soffer Exercise Trail, Haulover Park, Everglades Holiday Park, and Sunny Isle Beach. Kid-friendly entertainment is widespread in Aventura, for indoor play Flippo's-Fort Lauderdale is a lot of fun at an affordable rate, and for families that enjoy the outdoors Heritage Park has activities everyone can enjoy. For a unique venue of outdoor live entertainment, check out The North Band Shell. Scheduling events for any season, famous national and international artists perform all year long.
Holiday Vacation
Tucked between Hollywood and Fort Lauderdale lies Aventura, the Spanish name for adventure. Aventura has many fun getaway spots for families with kids of all ages. The weather in Aventura is comfortable most of the year which is great for family outings and shopping. The Aventura Mall is the second-largest mall in the country. Vacationers and residents enjoy shopping at the mall for high-end merchandise as well as affordable brand names. Whether vacationers want to stroll on the beach, are off for a romantic getaway, family trip, or seeking an all-inclusive holiday vacation, Aventura offers it all.