The Best Cafe in Miami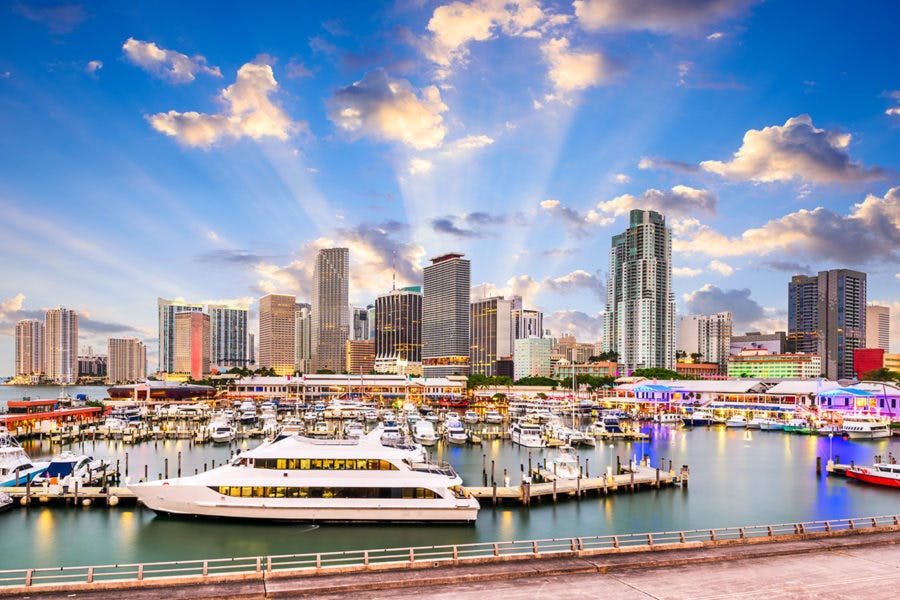 Miami is known for many things, including its fun and picturesque beaches, outdoor adventures, toned bodies, architecture, live music and so much more. However, nothing beats its trendy and highly acclaimed celebrity barista-helmed cafes! Miami is home to the best coffees and other beverages, as well as a variety of both casual and upscale dining options. No matter who you are or what you'd like to indulge yourself in, there's always a place for you at the beautiful and rich cafés of Miami.
A deep-rooted Café culture
One of the main reasons cafés are popular in Miami is that there is a serious coffee culture here. Its coffee culture is associated with its deep Latino influences. I'm sure you already know that Miami has experienced over six decades of Cuban migration, which has remarkably contributed to a unique culture of enjoying coffee that you'll hardly find in other major cities in the U.S. What makes coffee consumption in Miami so popular and distinctive is the simple fact that it is more of a social affair than the drink itself. But don't get me wrong, there are amazing drinks that you'll find in some of the most popular cafés here, including the Colada, Café con Leche, and Cortadito. Also known as the Café Cubano or more popularly as Cuban espresso, Colada is a strong and delicious drink that comprises dark roasted espresso, sugar, and espumita topping. You'll often see this intense drink being served in tiny demitasse cups. Cortadito, which translates to "small cut" is a drink comprising 50 percent milk and 50 percent coffee, while Café con Leche comprises two shots of coffee with sugar and lots of steamed milk.
Most cafés in Miami also offer some of the best soups, flatbreads, and sandwiches in the country, along with side options like fruit and chips to enhance the deal in the typical low-key establishments of this washboard abs-filled city. That should be obvious considering the energy, pace, and "ambulatory" nature of people who hang around Miami.
Cafés worth trying
I have to begin my list with my personal favorite; a relatively less known, but remarkable gem located in Aventura Florida.
If you're an avid, adventurous foodie with a sweet tooth, you must have guessed it already… I'm talking about Fresko Miami, an amazing Kosher Dairy Restaurant that is well known for its wild combination of flavors and eclectic menu. This haven is often described as the perfect place for anyone looking for light or fast lunch or dinner, without worrying about the food's nutritional value or quality, after enjoying some of the best coffees, juices, and other beverages.
Besides offering very healthy options, its lunch menu has a wide variety of colorful delicacies that are always artistically served. There are many cafés that offer delicious snacks and treat, but very few can match Fresko Miami's cheesecake, burgers, and pea soup. If you're a coffee person, you'll love its professionally prepared coffee beverages like a cappuccino in a delightful watercolor-designed environment. It's always my go-to kosher breakfast restaurant whenever I'm in Aventura.